OreVision - 2D and 3D inline induced polarization at depth
Abitibi Geophysics' OreVision ground IP survey uses the classical inline array method but was designed for the use of up to 30 electrodes. This makes it more suitable for deeper exploration without compromise of near surface resolution. It provides details on smaller targets while seeing response at depth or response to superimposed bodies. It also provides high resolution even through conductive overburden.
Advancements in our equipment is what enables our geophysicists to eliminate 99% of human error while collecting the data. We developed a multiconductor cable allowing us to use a single cable for all receiving electrodes. This multiconductor cable is better insulated, generates less noise, and renders better quality data. Our partners at IRIS Instruments developed a ElrecPro switch, that allows us to easily address up to 240 electrode locations simultaneously. Thorough QA/QC enables proper 3D inversion to provide accurate drill targets.
The cost is similar to a conventional Dipole-Dipole/Pole-Dipole IP survey, but our proprietary technology goes beyond its limits.
"We are very excited with the results on the OreVision IP survey which identified major untested targets where previous conventional survey had failed in the past."
Dominic Gagné - VP Exploration, PUMA Exploration Inc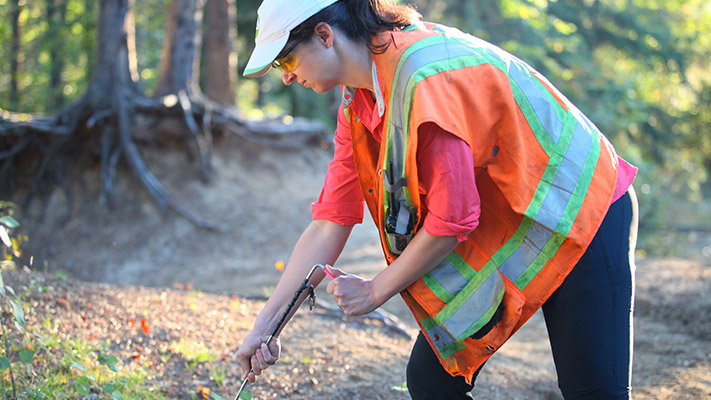 Abitibi Geophysics – Multiconductor cable, insulated, less noise, better quality data.

Best data quality available

Both innovations eliminate 99% of human error while collecting the data.

IRIS Instruments – Receiver switch that allows you to preprogram the survey and address a large number of dipoles simultaneously.