North Caber
Canada
Ground InfiniTEM® easily detects this steeply dipping VMS Cu-Zn lens at 300 metres depth, under conductive overburden. Under these conditions a conventional EM survey reaches its limit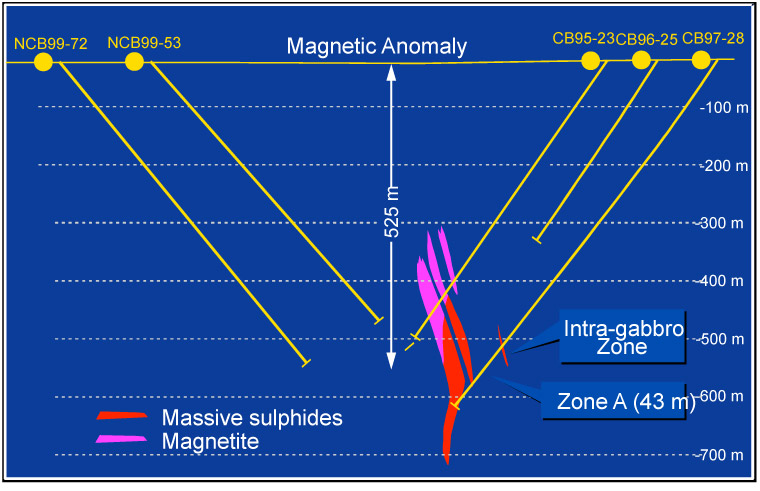 The Caber North deposit (1.3 Mt @ 4.0 % Zn, 1.7% Cu) is buried at > 300 metres depth, under conductive overburden.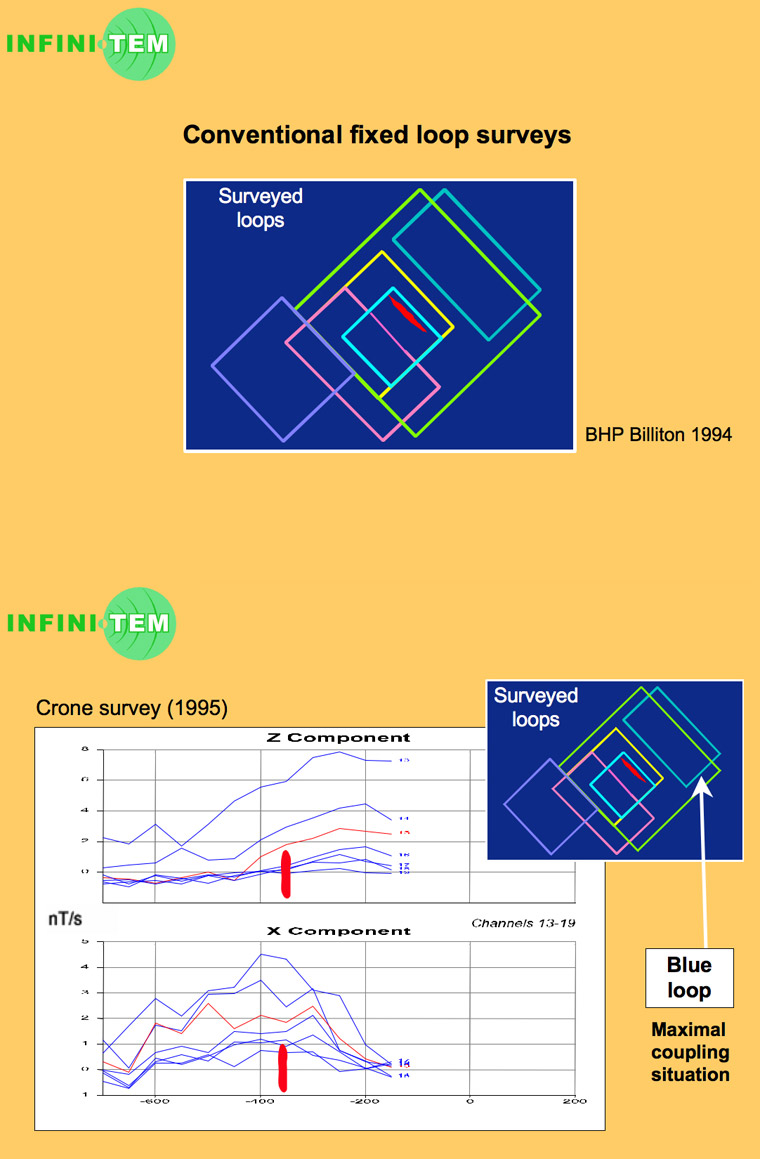 A conventional EM survey barely detects the deposit. Detection depends strongly on the loop location relative to the deposit.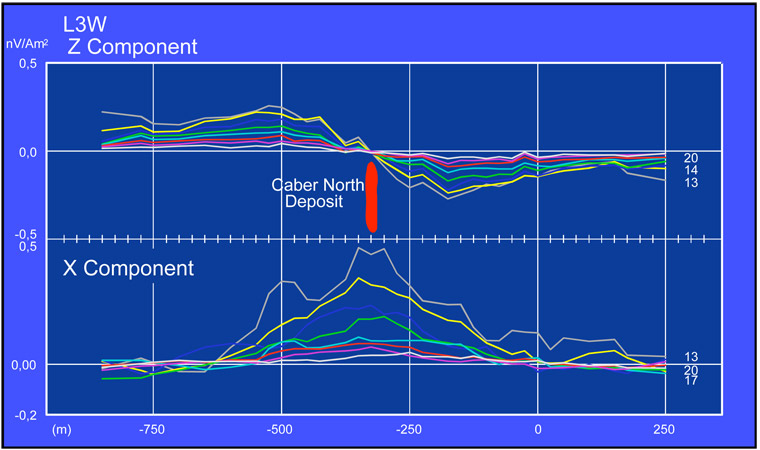 InfiniTEM® successfully detects the deposit, regardless of the loop location.